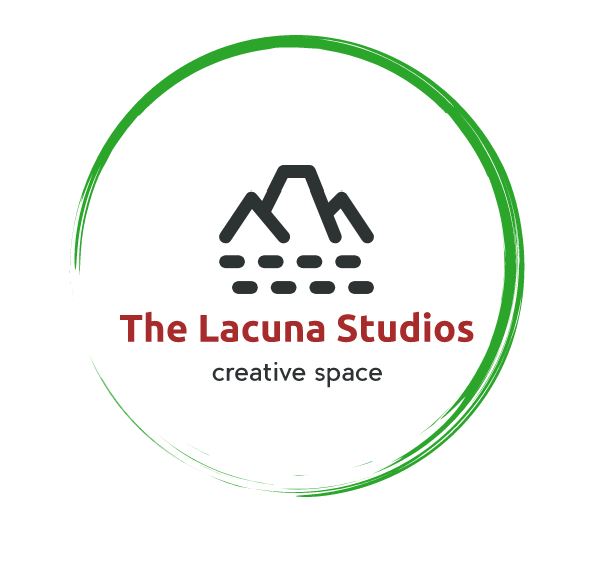 What do the lacuna Studios do?
The Lacuna Studios are residential studio spaces in the Canary Islands, created by and for artists, makers, designers, craftspeople, thinkers, writers, musicians, educators and students from around the world. We have a number of goals which are set out below.
The Lacuna Studios aim to:
Provide a physical space for Creatives to visit, relax, create and meet other like minded people.
Foster the conditions needed for Creatives to embrace the mental space necessary to create.
Develop a creative hub for the local community.
Engage the local community in arts and culture from around the world.
Improve arts and cultural provision within the local area.
Form part of a network of like minded places and people, enabling Creatives to connect around the world.
Who are the team?
We are a tiny team of Sarah-Jane Mason and Simon Turner, who are collaborators in work, life and creativity. As there are just the two of us, we are everything rolled together - marketing, advertising, administration, maintenance, IT support, construction, library services, social media correspondence, technical workshop assistance, customer service, accounting, gardening, and of course creating (as well as probably another 583 things that we have forgotten) all fully under our remit. As such, as you can imagine, we are super busy people. However, most importantly, since we have begun this huge adventure we are also super happy people.We hope that when you visit you feel this profound sense of belonging, acceptance and happiness too and that this helps you to create some powerful creative pieces. Here is a bit more about us...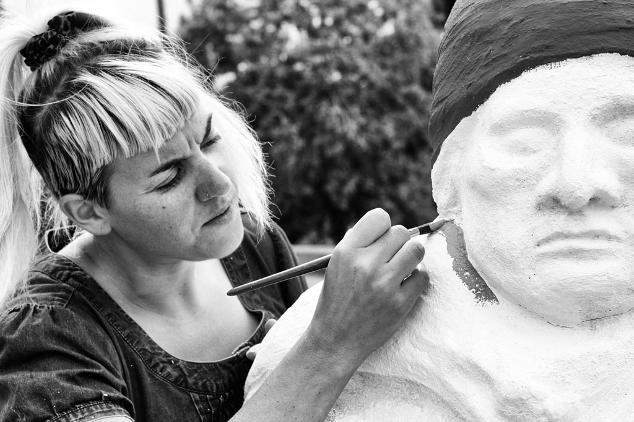 "Life long artist with an excitable personality, infectious enthusiasm and a love of sharing creativity with as many people as possible."
Sarah-Jane is a traditionally trained artist having attended Liverpool John Moore's University for her BA (Hons) Fine Art where she focused on painting, drawing and sculpture.
Since completing her degree (way back in 2005) she has; qualified as a teacher of Art & Design, taught in a number of primary, middle and secondary schools; moved to Cyprus to study for a PgDip at The Cyprus College of Art; developed a business as a Creative Practitioner & Educator; set up a publishing house for creative publications; produced a number of creative books now held in national collections including the five national British libraries and most recently started working in galleries and museums as a freelance Artist Educator.
She has exhibited with both solo and group shows in many countries, including UK, Cyprus, France, Czech Republic and the Netherlands. In 2017, she exhibited twice as part of 'Pafos 2017, European Capital of Culture' holding a solo exhibition and participating in a group show with over 30 other artists who have created artwork inspired by the magical island.
In addition, Sarah-Jane frequently partakes in grassroots ventures, local events and international arts festivals including; Larroque Arts Festival, the Saltaire Arts Trail and Leeds West Indian Carnival. To find out more about Sarah-Jane and her work as a Creative Practitioner & Educator please click here.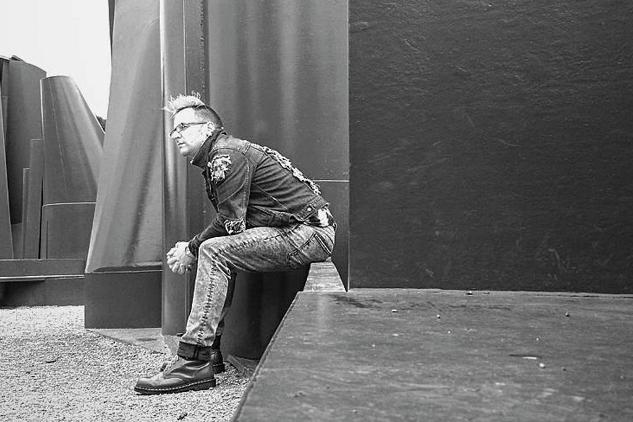 "Land Artist, creator, designer, upcycler, photographer........."
Simon is a self-taught land artist, eco-friendly jewellery designer, artist, and photographer with an interest in reducing our impact on the planet. He originates from a management background in hospitality with experience from large hotel chains in London and across the UK to backpackers hostels in Australia. Most recently Simon has worked as an Events Coordinator within the unique UNESCO World Heritage site of Saltaire in West Yorkshire, managing large scale events including music gigs, food and drinks festivals, weddings and vintage fairs.
Land art and interventions are something very close to Simon's heart as he grasps every opportunity to draw attention to landscapes which we take for granted. Sand raking is an intervention which Simon practices regularly, delivering large scale, transient artworks to shorelines around the world. These creations last for a maximum of four hours. Simon was recently interviewed by the magazine Lanzarote 37° published throughout Lanzarote, with a wonderful article appearing in their print edition. Images of Simon's land art can be seen on his instagram page.
Simon is also an eco-friendly designer and set up PNEÜ! to showcase his jewellery designs, created predominantly from waste rubber products including bicycle tyres and inner-tubes. He is continually developing his knowledge of working with waste products, to create new pieces of sculpture, interior decor and jewellery; experimenting and exploring with new ideas for upcycling.
In addition to his jewellery design, he is also a published photographer in a number of national British newspapers as well as local magazines and journals. His photography includes documentary works as well as landscapes of urban and rural scenes.
A particular passion for Simon is carnival, this passion has grown since 2014 when he was invited to join Sarah-Jane in the AnonyMas troupe, the biggest in the Leeds West Indian Carnival. Since then, both Simon and Sarah-Jane have worked on costume design for two high profile troupes with their proudest moment being designing and creating an award-winning, 20ft high King costume commissioned by the founder of the carnival, Arthur France.
© Copyright The Lacuna Studios