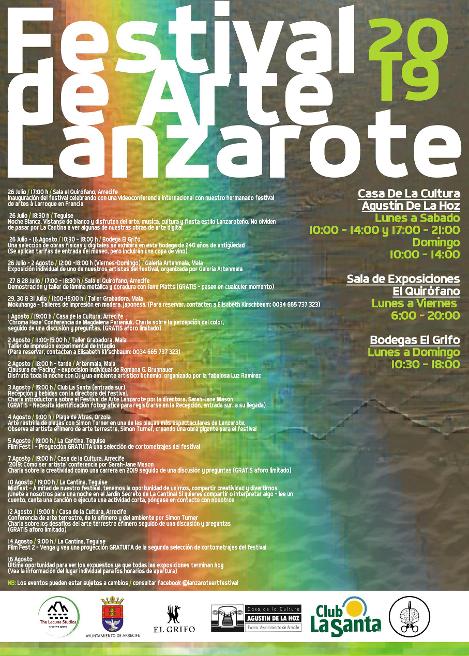 Festival de Arte 2020
The theme for the 2020 Festival de Arte is 'Lost.'
Possible interpretations include: lost languages, lost and found, lost luggage, lost children, loss of nature - habitats, wildlife, oceans etc, extinction of animals, loss of life - war, terrorism, dangerous immigration routes, normal human existence, geographically lost, seeking direction in life choices, lost in mental health issues eg. depression, anxiety etc, lost voices, lost technologies, lost traditions, loss of face to face communication, lost in cyber space, politically lost, winners and losers, lost architectures, gone forever and so on...
The theme of Lost is surprisingly apt for this year as the physical festivals themselves have had to be cancelled due to the Coronavirus pandemic. As such our festivals will be physically lost but not totally lost as we are going digital for the 2020 edition!
To find out more and to keep up to date with developments as they happen please visit the festival website: www.lacunafestivals.com
To see our 2019 archive, click on the poster.
© Copyright The Lacuna Studios