Festival de Arte 2019
Surface / Support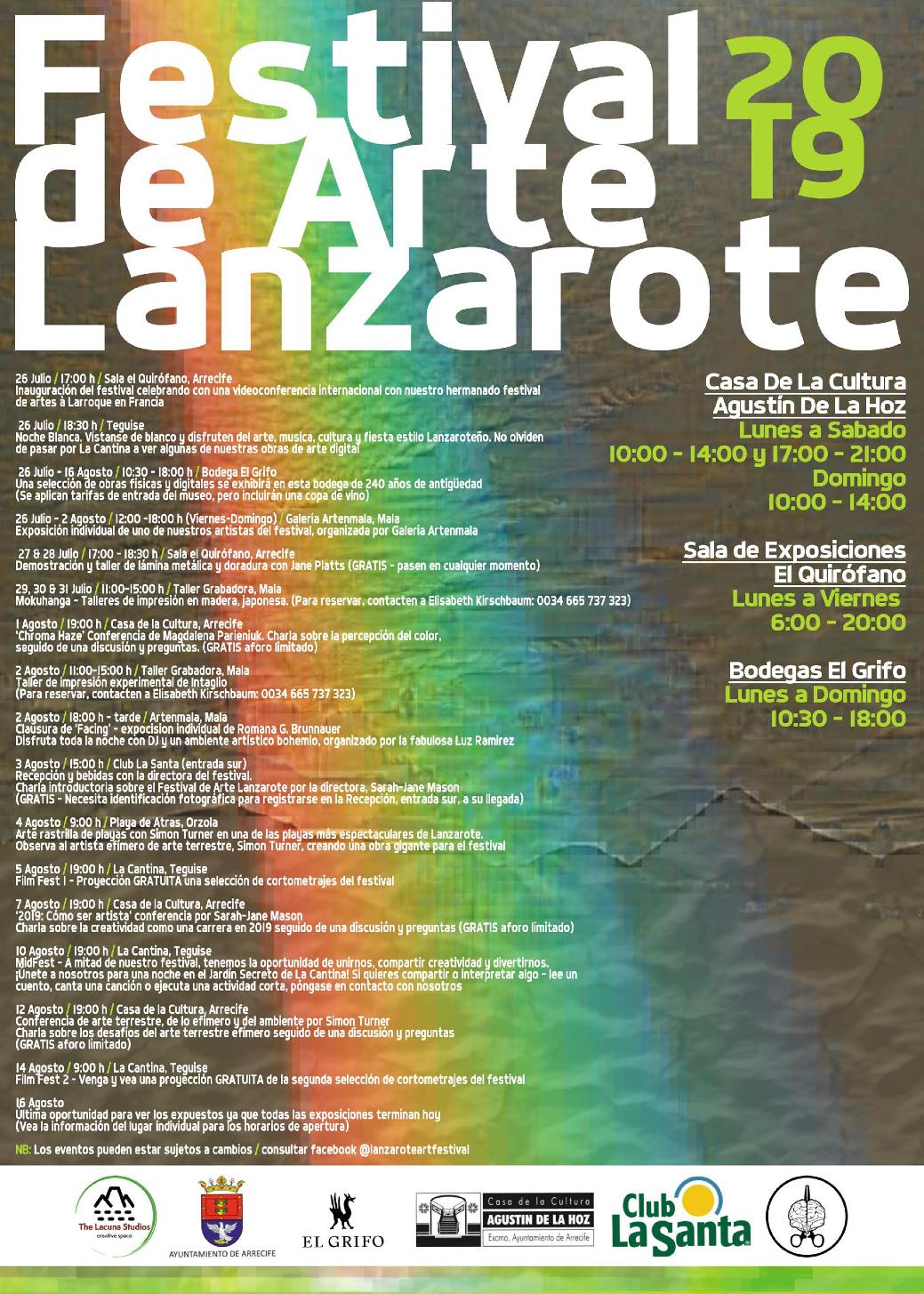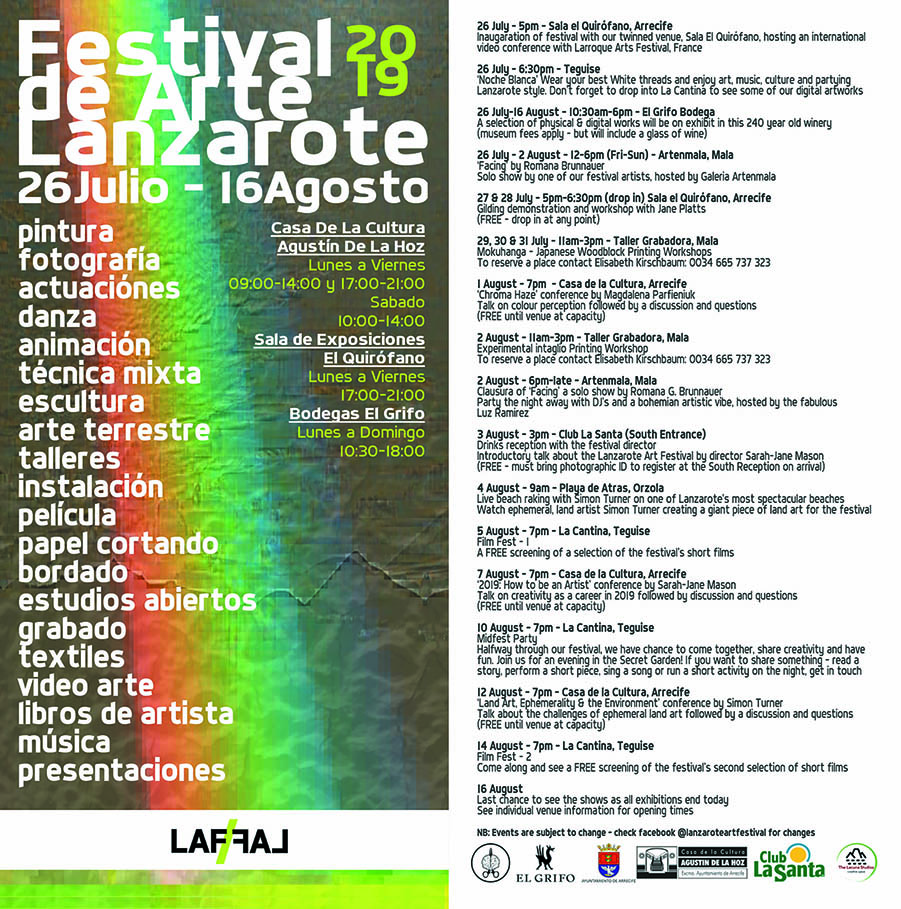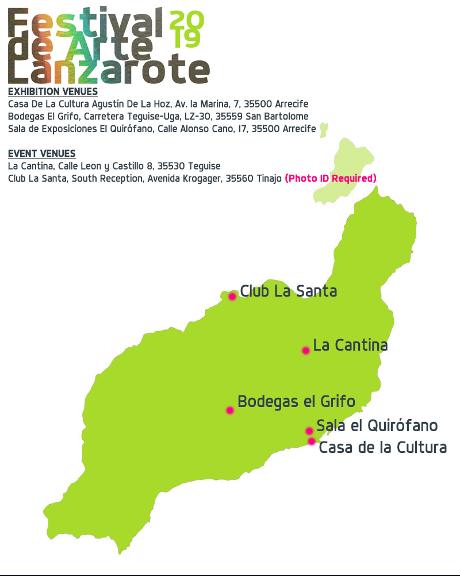 Submissions for the Lanzarote Arts Festival 2019 closed in May 2019 and the festival took place July 26th - August 16th 2019. To see documentation of the festival, please see our Facebook page.
Submissions for the 2020 festival will open in January 2020, keep your eyes peeled for more information!
Las presentaciones para el Lanzarote Arts Festival 2019 cerraron en mayo de 2019 y el festival tuvo lugar del 26 de julio al 16 de agosto de 2019. Para ver la documentación del festival, visite nuestra página de Facebook.
Las presentaciones para el festival 2020 se abrirán en enero de 2020, ¡mantén los ojos bien abiertos para obtener más información!

© Copyright The Lacuna Studios